The Clyde River Foundation was founded in 1999 with the aim of improving understanding of all aspects of river management, and in particular to provide a permanent, professional fisheries science presence in the catchment. The Foundation employs four full-time scientists and is based within the University of Glasgow's Institute of Biodiversity, Animal Health and Comparative Medicine. Our staff are honorary members of the Institute and members of the university's Fish Biology Group.
Our core work includes scientific monitoring and research, education and community engagement. We offer our services commercially to inform management and development, and all profits generated go towards supporting the Foundation's work to care for the River Clyde.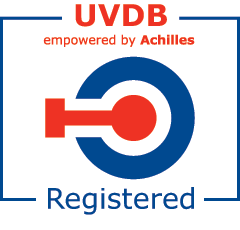 The Clyde River Foundation is an Achilles accredited supplier on the Utility Vendor Database (UVDB). Achilles UVDB is the utility industry pre-qualification system used by the utilities sector in the UK to manage risk within the supply chain and comply with EU regulations and it appraises health and safety, environmental performance and quality.
Contact us:  If you would like more information about any of our services please call 0141 330 5080 or email info@clyderiverfoundation.org.