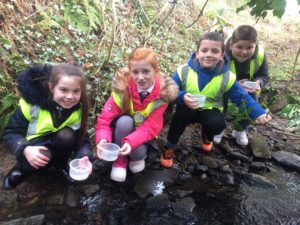 Fish in Schools (FinS) will use the life-cycle of a native Scottish species, the brown trout, to encourage children in the River Clyde catchment to engage with nature and develop a positive attitude towards their local environment and its conservation. Pupils will work with Clyde River Foundation scientists to raise brown trout from eggs to fry in a special classroom hatchery before releasing them into the wild in their local river.
FinS is the perfect focus for science education and outdoor learning, and will provide the foundation for a whole variety of other learning outcomes and experiences, from arts and literacy to history and mathematics. Caring for a brown trout hatchery is a big commitment but it comes with great rewards!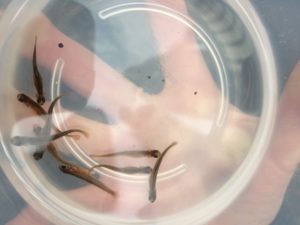 The project is fully supported by the Greggs Foundation in partnership with the The Rivers Trust and it is part of a larger initiative that will also engage with pupils from the Ayrshire and Loch Lomond regions (where the project will be delivered by the Ayrshire Rivers Trust and the Loch Lomond Fisheries Trust respectively).
Useful links for FinS 2018