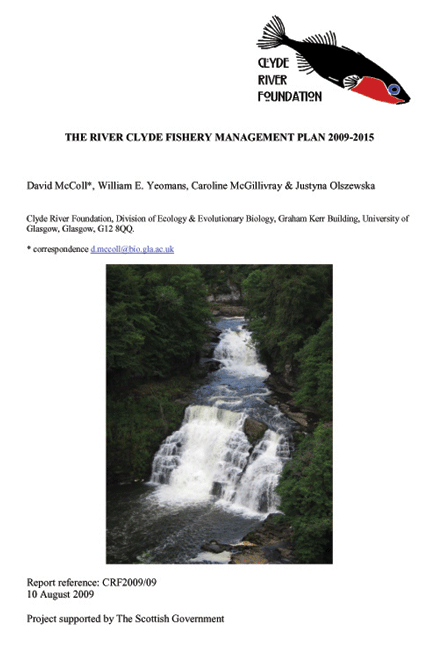 The River Clyde Fishery Management Plan (RCFMP) was produced by the Clyde River Foundation using Scottish Government funding obtained via Rivers and Fisheries Trusts of Scotland (RAFTS). It is the third of three documents, the previous two of which described the physical structure of the catchment, what the CRF knows of its fish and fisheries resources (and the pressures acting upon them) and the fishery management structure currently in place. The RCFMP is a digest of the information from its predecessors and describes the Foundation's proposed activities over the next five years to help deliver evidence-based environmental improvement and increased community involvement.
Download the RCFMP here.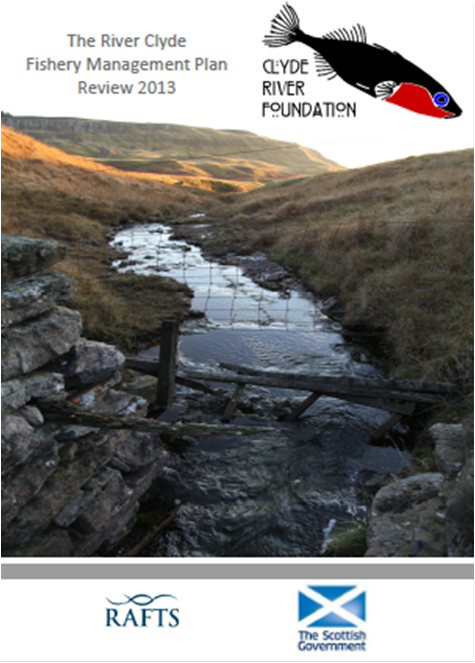 UPDATE: The River Clyde Fishery Management Plan Review 2013
A summary report highlighting some of the local science and education initiatives derived from the RCFMP and the associated River Clyde Biosecurity Plan is now available. Please download a copy here.