Giant hogweed is a toxic plant found throughout Scotland. The plant is one of several invasive non-native plant species found in the River Clyde catchment but it stands out due to the risk it poses to human health, as highlighted by some severe recent cases (see http://www.bbc.co.uk/news/uk-england-manchester-33474810 and http://www.scotsman.com/news/scotland/top-stories/girl-10-suffers-third-degree-burns-from-hogweed-1-3830101 for examples). Giant hogweed sap contains chemicals called furanocoumarins – light-sensitising chemicals – which cause skin to burn and blister, and can even cause blindness. Once burned by the plant, skin can be sensitive to light for many years.
The Clyde River Foundation is currently investigating the spread of invasive plants throughout the Clyde catchment to inform a management strategy (funded by Scottish Natural Heritage, see http://www.clyderiverfoundation.org/clyde-invasive-plants/). It is found along our riverbanks, railways, footpaths and roadsides. Until control measures are in place we would urge people to be aware of this plant, to avoid going near it at all costs and to spread the word!
A useful giant hogweed ID guide can be downloaded here.
Today I visited George Parsonage of Glasgow Humane Society to discuss giant hogweed along the Clyde at Glasgow Green. George kindly donated a lot of information he's been gathering on the plant, including newspaper cuttings dating back to the 1980's.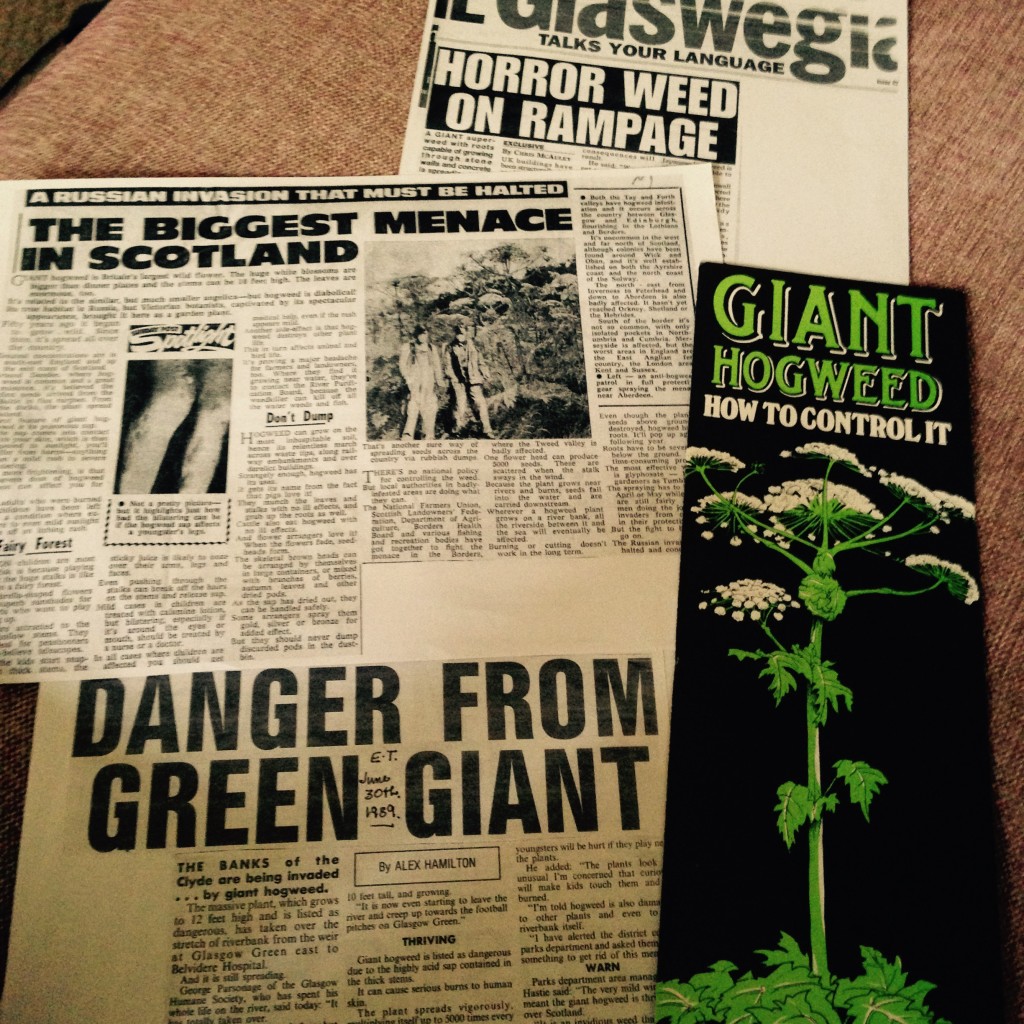 Below are just a few examples of giant hogweed that I've encountered while out and about in Glasgow this week.