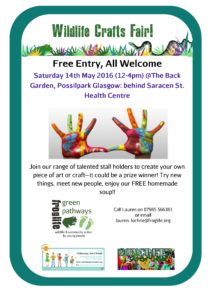 Excited to be taking part in this Wildlife Crafts Fair at the The Concrete Garden for Voluntary Arts Week!
The event is on Saturday 14th May and is being organised by Froglife. There'll be a whole load of different art activities on offer, all totally free!
See the full-size poster here.